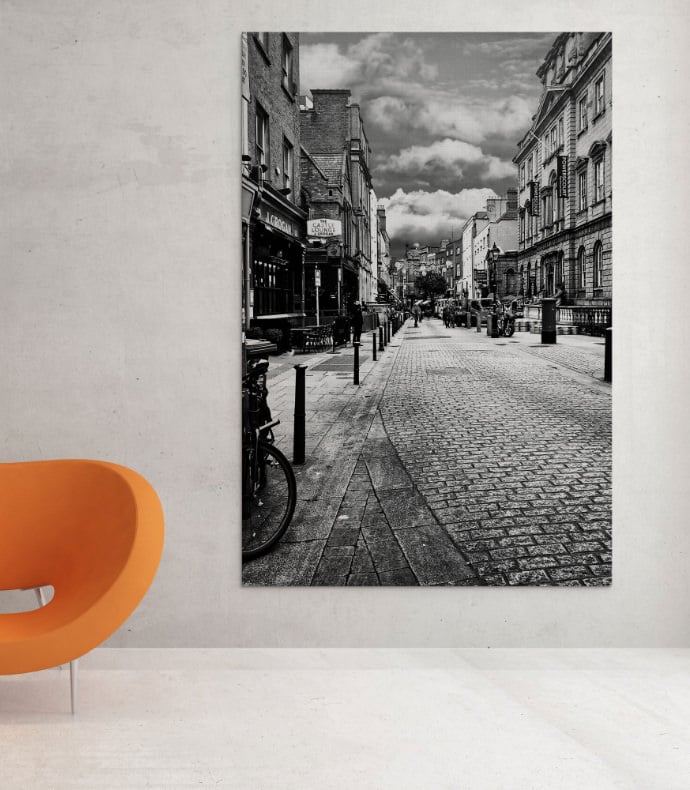 William Street
Black and white image of William Street, Dublin City. The photo was taken by street photographer Clockwork Voodoo.
- Black & white canvas print
- Stretched on 40mm gallery rail
- 1000mm x 1500mm
- Test Print Size: 841mm x 594mm
We print all test prints on 160gsm poster paper. All test prints come watermarked.